McNeil High School Wrestling T-Shirt Form
Order your 2016 McNeil Wrestling t-shirt now! T-shirts are gray with navy letters on front and back. T-shirt is $10.00 for McNeil students. Cost is $15.00 for anyone other than a McNeil student. Pickups will be through Coach Steele.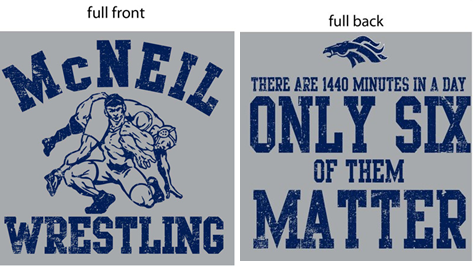 P
lease complete

this order form

and return to Coach Steele or mail to McNeil HS Wrestling Booster Club at 5720 McNeil Dr. Austin, TX 78729. If you have any questions email Carolyn Kyzar
THANKS!!